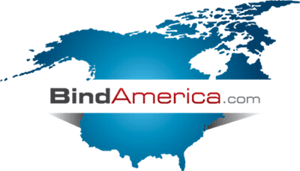 Welcome to BindAmerica.com - Your online binding supply store.

Look to us for all of your finishing needs. Plastic coil binding, double-loop wire binding and traditional comb binding machines and supplies, pre-punched paper, Report Binding Kits, and an expanded selection of all 45 colors of PLASTIKOIL® plastic spiral.

To all of our previous E-Koil.com customers, we hope you like our new look and expanded product offerings.

BindAmerica.com – Bringing paper together™.